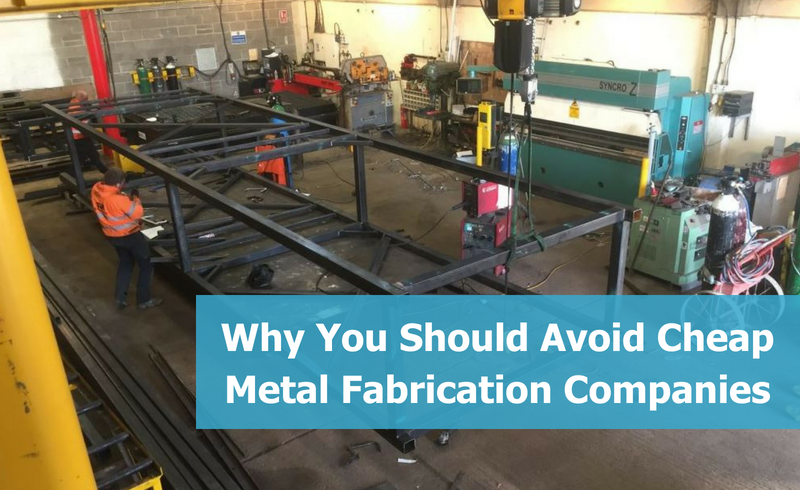 You are entrusting your architectural steel fabrication to a third party, so you really hope you have made a good choice. Metal fabrication companies are like any other industry in that the range of standards and quality can be anything from truly excellent to extremely poor. It's the latter you want to avoid at all costs because the outcome of your outsourcing will impact on your company's reputation and professional standing. So what are the signs to watch for and the questions to ask?

CE Certification
This is an excellent place to start and certainly acts as a filter to separate the good from the ordinary or worse. Unlike structural steel, architectural steel work does not require to be produced to CFE standards. However, if you find a company that does deliver architectural steel to CE standards as a matter of course, then that is a definite plus point and probably indicates a higher overall standard of quality in other areas.
Quality
Quality is a generic term that covers many aspects of fabrication, from the expertise and craftsmanship of the fabricators, to the materials themselves – their sourcing and quality as well as the finished product.
Warning Signs
As the title says, you should look carefully at a company that appears to offer prices that are extremely "attractive". Cheap final costs must be a result of savings made somewhere along the line. If the savings are achieved through inferior materials or cheap (inexperienced) labour, then the longevity of the finished product must be called into question. It is not just the fabricated products that may be at risk but also the fixings if the company also carries out the installation on site. This can add additional layers of risk to the general public and users of the building.
Engaging With Confidence
The key to being sure of the appropriate level of quality from your chosen steel fabrication company is to know what you want. That means understanding your required delivery schedules and ensuring the fabricator fully understands them too. You also want a good deal so it pays to understand what the best quality finishes are and knowing what approval markings a supplier must possess in order meet compliance requirements.
Questions To Ask A Prospective Steel Fabrication Supplier
Steel fabrication is not a simple process and can be quite complicated involving cutting, bending, welding and assembly using specialist tools and equipment as well as potentially installing at the client site. Top quality products require expertise, which in turn must be obtained over time and through relevant metalworking experience and professional skills training.
Nothing beats a personal visit to a fabrication shop to see at first hand how well it is organised (or not). One look is often worth a thousand words. However, that is not always possible or practical. Always ask for reference clients and follow up on them. The best recommendations will be enthusiastic and unqualified.

Here are some basic questions to ask. The purpose is to give you a feel for how that company approaches fabrication and how skilled they are.
Please explain your steel fabrication process.
What equipment do you use?
What are your in-house processes and which do your outsource.
How qualified are your fabricators?
Download Our Free Guide
Project managers, quality surveyors and works managers will find our free eBook extremely useful. Download How To Ensure Quality, Compliance And Short Lead Times When Hiring Steel Fabrication Companies.