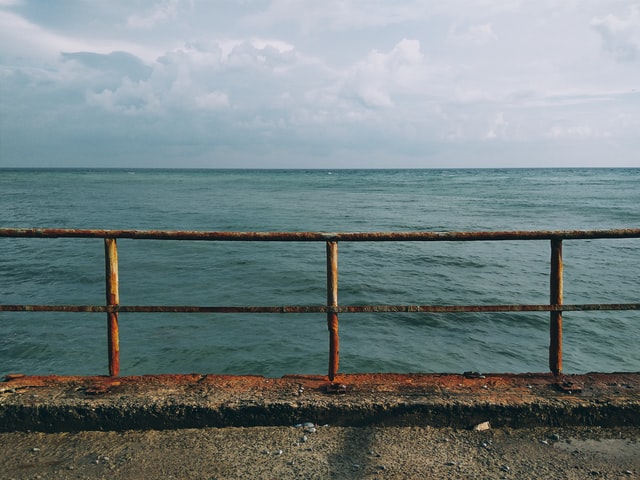 Steel is an excellent choice of metal for balustrades, as it offers decent resistance to rust and tarnishing as well as an eye-catching appearance that is both sleek and contemporary. However, despite its weather resistant properties, steel is not totally free from corrosion, particularly if it is poorly maintained.
A regular programme of cleaning and maintenance will help extend the lifespan and appearance of steel balustrades, so there are some important steps you can take to prevent rust from setting in.
Choose The Right Finish
Even before your stainless steel balustrades are manufactured, you can take proactive steps to safeguard it from corrosion by choosing the finish that offers best protection. An assessment of the conditions to which the balustrade will be exposed is important when considering the finishing options. A mirrored finish, which has less grains in which dirt particles can accumulate, is suited to corrosive environments, such as areas of high humidity or coastal locations. In other settings, a satin finish may be a better choice but whichever finish you select, thorough cleaning and maintenance is still important.
Implement A Programme Of Cleaning And Maintenance
Regular cleaning will remove the oils, dirt particles, and grease that naturally accumulate over time, keeping your steel in superb aesthetic condition and preventing premature rusting. Regularly clean minor dirt deposits with an appropriate soap or detergent, wash the balustrade with warm water, and apply with a soft sponge, cloth, or brush to avoid scratching the surface. Rinse the balustrade with clean water and dry thoroughly.

In-between routine washing, target different types of dirt using the following methods:

Fingerprints: A common problem due to steel balustrades being high touch areas, fingerprints should be removed, as oils and salts from the skin can be destructive to the metal. Soapy water or a detergent will eliminate them quickly.

Oil And Grease: Methylated spirits, acetone, or isopropyl alcohol are good choices for removing oil and grease, unlike water, which will simply spread the contamination over a wider area.

Persistent Stains, Discolouration, And Light Rust: To remove these, use gentle creams and polishes that avoid scratching the metal surface of the balustrade, applying with a soft sponge or cloth. Rinse with clean water and dry thoroughly.

Rust Stains Caused By Carbon Steel Contamination: To treat these areas promptly before more severe corrosion sets in, use propriety gels or a 10% phosphoric acid solution or an oxalic acid solution. Rinse thoroughly with water.
Request A Quote
Whether you require a functional safety balustrade for a public building or an inspiring eye-catching design for an office reception area, at GLW Engineering we design, manufacture, and supply superior metalwork that is CE certified and meets all safety and load-bearing regulations. Get in touch today for a free, no-obligation quote.
Image source: Unsplash