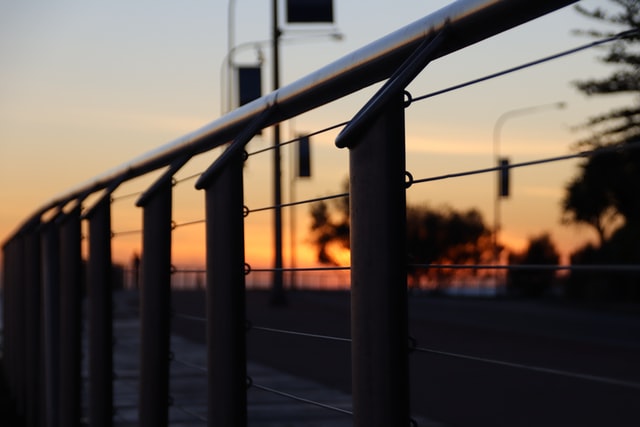 Rust can not only affect the appearance of metal railings, but also their structural integrity, posing a potential safety hazard to users. It isn't just visible corrosion you need to watch out for. If appropriate preventive steps are not taken, rusting may even occur from the inside, seriously compromising the strength of the railings and causing them to give way or collapse when weight is applied. If the weight is that of a person leaning against the railings, the outcome could be horrific.
Essential Steps To Prevent Metal Railings From Corroding
If you're serious about meeting your obligations under health and safety law, it's vital that you instigate a programme of treatment and maintenance to ensure your metal railings remain in excellent condition:
Inspection
Railings should be checked for evidence of rust at least annually, more often in areas that are exposed to humidity or rainfall. They should also be checked around the welds which, if compromised by corrosion, may become unstable.
Prevention Is Better Than Cure
While inspection will spot the warning signs that rust is setting in, preventive measures will keep it at bay for longer, making inspection a routine matter.

Only Use Galvanised Or Metal Sprayed Steel: Galvanised railings are specially strengthened to prevent corrosion. Without galvanisation, the paint or powder coating will easily chip, exposing the substrate to rain, humidity, ice, and the salts and oil from people's hands. Alternatively, metal spraying achieves comparable outcomes as galvanising, at a more cost-effective price.

Avoid Welded Railings: Galvanisation is ineffective when metal is welded, as the galvanised section must be removed first. This makes the welds more prone to corrosion, so a railing system that is constructed on pipe fittings will provide longer resistance to rust.

Apply A Powder Coating: While paint may be a common choice of coating for railings, it can chip off in high use areas, exposing the bare metal underneath. Powder coating offers greater durability as it is harder to damage, while also boasting a superior aesthetic finish that will not only look fabulous, but guard against rusting for a longer period.

Regularly Clean The Surface: Cleaning is important to remove the contaminants that could cause rust to set in and, due to the smooth, consistent surface of powder coated metal, it only takes a moment to carry out a thorough job. Make sure that the detergent you use is appropriate for the surface and avoid scratchy or abrasive tools that could damage the coating on the railings.
Corrosion-Resistant Railings From GLW Engineering
At GLW Engineering, we use specialist on-site metal spraying to reinforce steel railings against corrosion, reducing lead times and slashing the cost, before applying a professional coating that is resistant to rust, durable, and aesthetically pleasing. Get in touch today to find out more.
Image source: Unsplash