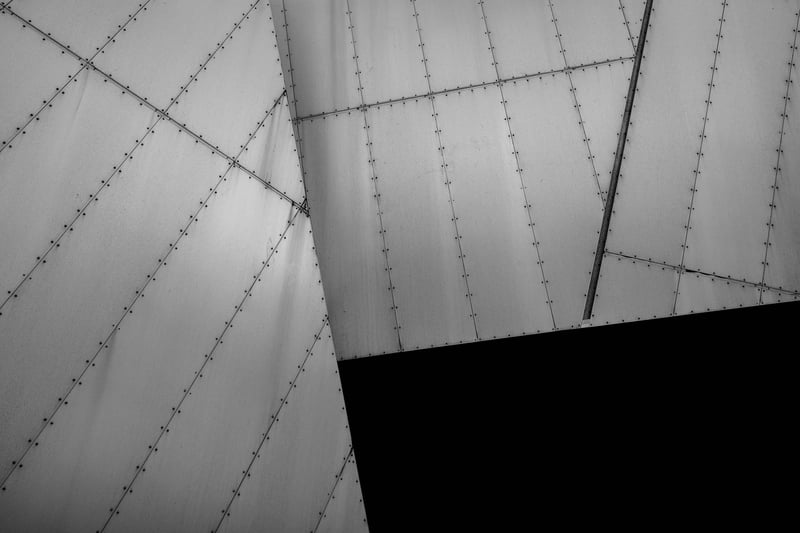 The fabrication of sheet metal is a highly specialised task, requiring expert knowledge, skills, and equipment. If you're planning to outsource the architectural steelwork for a civil engineering, commercial, or construction project, it's vital to employ the services of a competent fabricator who can guarantee high-quality finishing that complies with international standards while meeting your projects' timescales.

The thickness of sheet metal is critical in manufacturing and fabrication and is an important consideration in all processes. Generally, the thickness of sheet metal, which ranges from 0.5mm to 6mm, is determined by its intended use. Selecting the right thickness for a project is central to its success and effectiveness. Seeking expert advice from a fabrication specialist such as GLW Engineering is, therefore, a prudent way to ensure your project uses only the right specification of sheet metal for high-quality, durable finishes.
How is Sheet Metal Thinned?
With the required thickness of the sheet metal determined, it can be thinned to the desired size before use. Although 0.5mm is at the low end of the sheet metal thickness, it may be thinned further to produce a foil – the thinnest that sheet metal can become. A variety of methods are used to thin metal, including:

Rolling: passing the sheet metal through rollers to reduce its thickness and make it more uniform. For steel, hot rolling at 1400°F can reduce the thickness of the metal by as much as 1/16th inch. Cold rolling is the method of choice for precision applications, as there is no shrinkage during the process.

Deep drawing: sheet metal shape and size is reduced using circular tension-tangential compression, typically to change sheet metal into hollow vessels, cylinders, or boxes. A series of dies reduce the thickness of the metal while increasing its length.

Ironing: for the thinning of areas of metal, rather than the entire sheet, ironing is a useful method, achieving a uniform thickness so that the material can be used in precision manufacturing.
The Benefits of Thin Sheet Metal
Thin sheet metal is widely used in various architectural metalwork applications, mainly due to its exceptional strength, durability, and life expectancy.

Thin sheet metal offers virtually permanent solutions for many projects, from benches and handrails, to cycle shelters and bus stops. It is also incredibly lightweight, reducing the load on adjacent resources. For example, steel sheets are suitable for flat roofing, not only because they are durable, but because they exert a lower load on the roof structure than tiles.

Unlike metal plates that must be welded and require ongoing maintenance, thin sheet metal requires little upkeep, reducing costs in the long-term and providing a reliable solution that is unlikely to fail.
Choosing the Right Gauge Sheet Metal
The thickness of sheet metal depends on the project in which it will be used, so it is likely to be specific to each customer. It is, however, vital to select the correct specifications to optimise the functionality, efficiency, and durability of the material. One of the key indicators is flexibility. Rigid products require a thicker (lower gauge) sheet metal, whereas objects that curve or need to be malleable are best constructed from thinner metal. Other factors, such as exposure to the weather, ambient temperature, and air pressure, will also affect the decision.
Contact GLW Engineering for Expert Advice
At GLW Engineering, we assess each of our customers' needs to ensure they receive the type of sheet metal most suited to their project. With a commitment to producing the highest quality fabrication that meets demanding international standards, we are best placed to advise you about the metals you need to ensure reliability and durability. For more information or to tell us about your project, get in touch today.
Image source: Unsplash