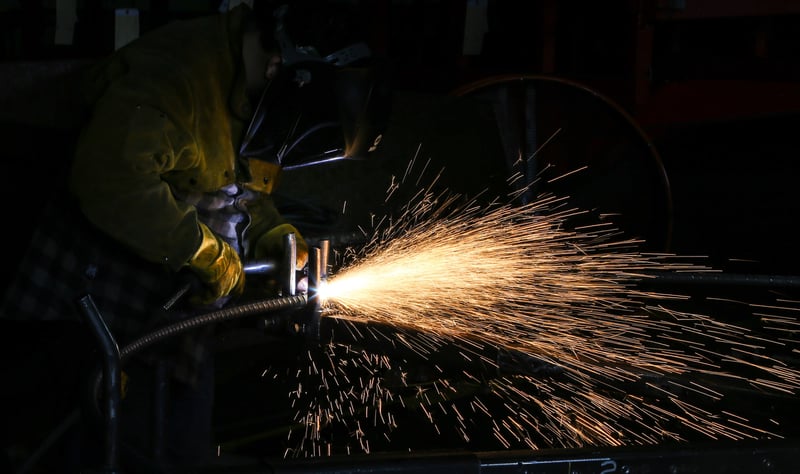 The quality of the weld is extremely important in any fabrication project, as it guarantees the integrity, durability, and longevity of any structure. Quality control checks during and after welding are vital to ensure that high standards have been achieved. Any weakness in the weld, from tiny holes to splits or cracks, could be disastrous in the future, affecting the performance of the structure, posing a risk to health and safety, and causing your business to suffer lost revenue and depreciated reputation.
When you're seeking a fabrication specialist to carry out contract welding or fabrication work, you need confidence that they'll complete the task to the highest standards. Taking steps to evaluate the contractors' certifications, training, and quality control procedures can help you identify the fabricator who will deliver optimum results and eliminate those who'll fall short of the grade.



Key Questions to Ask Metal Fabricators
When you're assessing a fabrication specialist's ability to complete your project's welding to a high standard, make sure you ask these questions to help you make the right choice:

What Certification do your Welders Have?
Certifications are a good indicator that a welder possesses the technical ability required to work to a high standard. A fabrication company should have a full record, with evidence, of their welders' qualifications, and should be happy to provide proof of this.

City and Guilds qualifications, from levels 1 – 3, are externally accredited qualifications for welders. A level 1 course is aimed at beginners, whereas a level 3 course is suitable for experienced welders who require training in complex welding and quality control. Check, also, that welders' qualification tests have been witnessed by CSWIP-approved examiners, in line with international standards (EN 9606/287, ASME IX, and BS 4872 parts 1 and 2).

For welding in the aerospace sector, the relevant globally recognised qualification is BCAR-A8-10, which is statutory under CAA rules.

What is the Role of your Quality Manager in the Welding Process?
Quality assurance is a vital part of fabrication, to monitor the standards of work produced by each welder. On a regular basis, he should ensure that qualifications records are up-to-date, and each welder's work is documented.

The quality assurance manager may also provide all necessary fabrication documentation, including photographs of the welds, prior to the finished product being shipped, so that the work may be approved.

How do you Ensure Safe Welding?
Welding is not without risk, so responsible fabricators will ensure their specialists are safeguarded. Welders who feel safe when working are more likely to produce a higher standard of weld, with fewer mistakes that could lead to a flaw in the structure.

Appropriate qualifications, certifications, and a rigorous quality assurance process that follows international safety standards are essential ingredients for a safe workplace. Ensure that you enquire about the fabricator's health and safety policies, and how the quality control process guarantees that each weld meets expected safety standards.

Contact GLW Engineering for Guaranteed Quality Welding
At GLW, we're committed to the highest standards of metal fabrication, to provide a reliable, long-lasting solution for your project. For more information, or to obtain a no-obligation quote, contact us today.

Image source: Unsplash