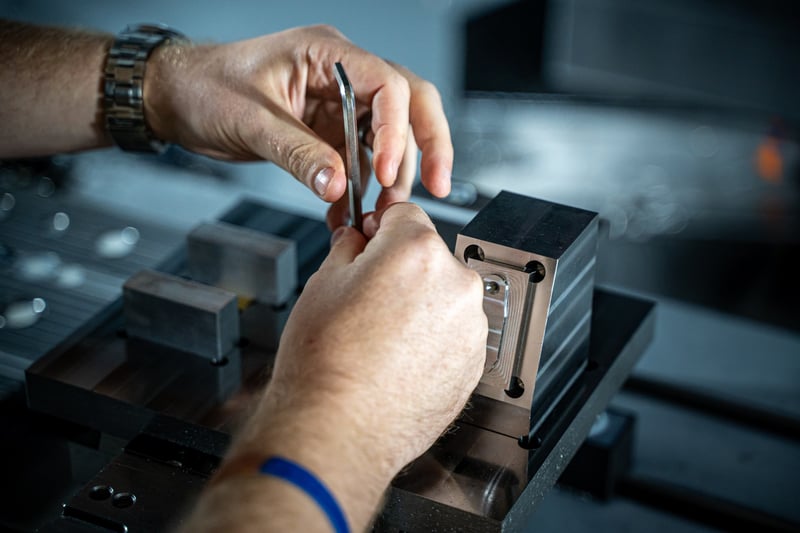 To many non-specialists, manufacturing and fabrication are simply two workshop-based processes that use various techniques to assemble or produce metal products. Often, the two terms are used interchangeably, with little awareness of the differences. While many of the methods used in manufacturing and fabrication may be similar, the difference between the two can be understood by appreciating that making and forming are not the same.
If your business is developing a product, you may need to employ a manufacturer and a fabricator during the production process, to deliver a high-quality item that will create an instant market appeal.
Manufacturing (Making)
Manufacturing is a word that has become synonymous with the creation of products since the birth of modern industry in the first half of the nineteenth century. Essentially, manufacturing is the entire process of converting raw materials to a finished product, often involving mass production in factories using an assortment of tools, machines, and procedures.

Manufacturing is used in a variety of industries, from apparel and food to electronics and publishing. The common feature in all manufacturing processes is the course that raw materials undergo to be turned into the finished product. Rather than describing a single aspect, manufacturing is the start to end journey.
Fabrication (Forming)
A key part of manufacturing, fabrication is the process of combining parts to construct a finished product. Steel fabrication, for example, involves the production of metal structures by cutting, blending, and assembling. Raw metals can be shaped into components or parts to be assembled later, often starting with sheet metal, which is customised by removing material that isn't needed, or by deforming it to make a required shape.

Often, in metal fabrication, pre-made components will be joined to form a complete assembly, supported by CAD software that utilises computer numerical control (CNC) technology for more rapid, precise, and error-free fabrication.

Fabrication is, therefore, a critical part of the manufacturing process, as it enables the production of high-quality finished products, quickly produced in high volumes to meet customer demand at a more cost-effective price.
The Importance of Fabrication
Although misunderstood and used interchangeably, manufacturing and fabrication are not identical processes. Rather, fabrication is a highly specialised and important part of manufacturing. When planning the production timeline for a new product or part, bear in mind that you may need an expert fabricator to carry out elements of the work.

At GLW Engineering, we offer a complete fabrication service, including design, advice, survey, and on-site installation if required. We are committed to working in partnership with our customers, as well as architects and designers, to ensure you receive the highest quality finish for your products, delivering on-time, every time. For more information, please give us a call today.
Image source: Unsplash