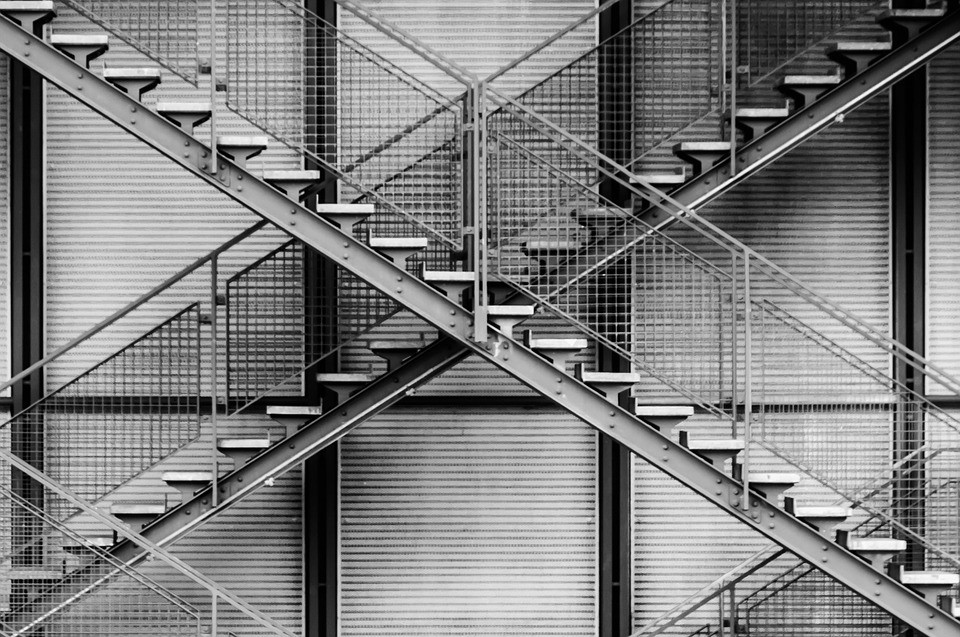 We all use staircases, generally without giving too much thought to their design and structure. Yet any staircase must fulfil at least two primary requirements: First, and most important, it must be fit for purpose – i.e. function as and when required, and provide essential safety and security so that users are not exposed to undue risk of accident or injury. And in addition, a stairway must be thoughtfully designed and carefully installed, so it is comfortable and convenient to access, and also complements the location.

Steel fabrication is commonly used in staircase construction, partly because steel provides the strength to guarantee safe and secure functionality, and partly because its versatility can deliver the range of performance criteria architects and designers rely on. To demonstrate how this works in practice, let's look at five common types of staircase:


1) Architectural Staircase
An architectural staircase prioritises aesthetic appearance, and acts as the centrepiece of a space. Steel is malleable enough to be used to create unorthodox designs, while its inherent strength ensures structural stability. Generally speaking, architectural staircases are relatively small-scale projects.

2) External Staircases
Staircases allowing easy access to buildings, sometimes providing a quicker route to other levels, are common in all commercial and industrial buildings. Apart from such everyday functions, an external staircase is often a statutory requirement, and may take the form of a rudimentary fire escape, perhaps with hoop ladders and other security features. Here, the brief is often to provide a safe yet not obtrusive means of exit. Once again, the strength, durability and flexibility of steel means a strong external staircase won't require bulky materials to serve its purpose.

3) Indoor Commercial Staircases
Interior staircases need to be robust enough to handle the anticipated footfall of a building, day in, day out. This kind of staircase is also usually a central design feature in many corporate buildings. The staircase should be designed to blend with its surroundings and support other features and decorative elements.

4) Helical & Spiral Staircases
Spiral staircases are curved in a tight arc, eventually returning through a full 360 degrees. This compact design makes good use of confined stairwells but can be relatively awkward for users to navigate, and the steep spiral ascent can add to the inconvenience. Nevertheless, a sensitively designed spiral staircase for light traffic can be a stunning ornamental feature. Steel is generally the favoured material to create an appealing design that can still deliver security and stability.

5) Straight Staircases
Straight staircases consist of a conventional 'flight of steps', but can also be designed to include features such as landings and turns. Longer flights are often compromised due to height restrictions between levels. Even so, sturdy and functional, or stylish and elegant, a steel-fabricated straight staircase will always stand the test of time.

Discuss Your Requirements
At GLW Engineering, we fabricate a wide range of staircases to meet our customer's project requirements. To find out more, please call one of our design engineering team today.
Image source: Pixabay