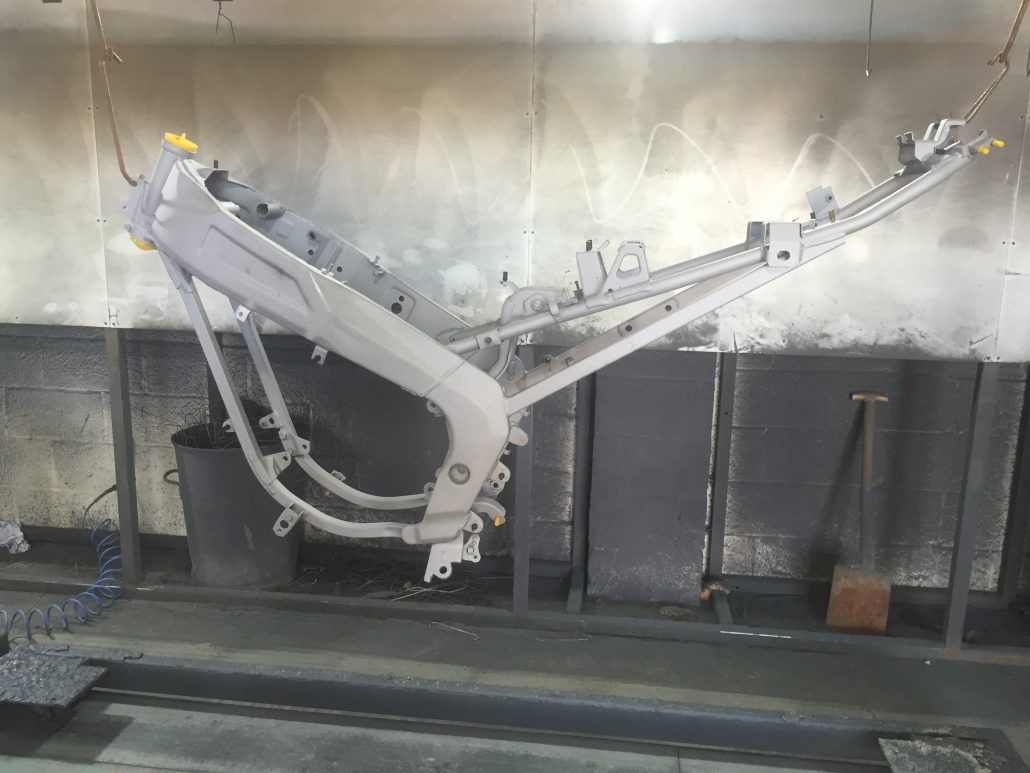 Powder coating wheel rims is one of the sure fire ways to bring an older car back to life. The fresh and shiny sparkle that powder coating delivers can be done either in an eye catching colour or matched carefully to the existing colour. Owners like the choice, no matter which option they choose. By offering them powder coating you are demonstrating that your workshop cares for their car's appearance just as much as its condition and performance under the bonnet.
Some workshops have their own powder coating facilities, while others prefer to outsource this function to a specialist contractor. Depending on your premises, your business model and how often you require powder coating, establishing a relationship with a third party provider can be more cost effective than buying the kit yourself.
If you do choose to outsource, what should you look for in a powder coating company?
You want to be sure of a professional and satisfactory powder coating result for your alloys. Above all, you want to see sound experience and a track record of delivering consistent results because it takes time to build up a professional level of expertise. This includes successfully handling a wide range of objects of all shapes and sizes, not just alloy wheels.
Therefore, look for:
A portfolio of finished work that shows a variety of articles that have been powder coated, with before and after pics so you can see corrosion etc.
A professional workshop with dedicated spray booths and ovens.
Facilities for shot blasting, sand blasting, soda blasting, and zinc treatment on-site so that your order is not delayed by having to send your parts to subcontractors.
Testimonials from satisfied customers or, better still, contact details of customers whom you may call to chat about their experiences with the company.
Friendly and attentive service, which you can only gauge by dropping in or speaking with a staff member about the powder coating service, available colour range, turnaround times and prices.
Where Can I Get My Wheels Powder Coated?
For customers in Norfolk, Suffolk, Lincolnshire and Cambridgeshire, our workshop in March is very convenient. We accept orders from all over the country and not just the local area. Feel free to drop by and inspect our facilities or call us on 01945 464 637 to discuss your powder coating requirements.