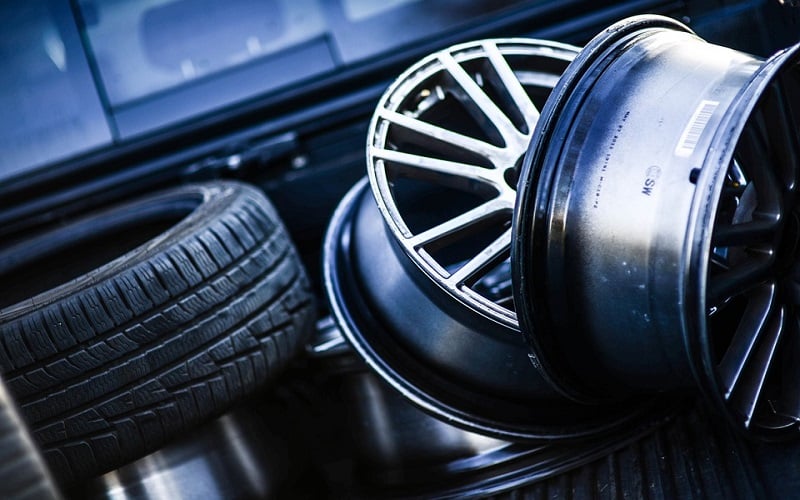 Powder coating has numerous advantages over painting which are impossible to overlook. However, it is more time-consuming than a paint job. How long does wheel powder coating really take?


The Three Cs of Wheel Powder Coating Process
In order to get a better idea of the time needed, it's important to have an understanding of the process.

Cleaning
Once the tyre and valve are removed from the wheel, it must be thoroughly cleaned. Usually, pressure washing is the best method to get rid of dirt and residue. Some shops use sandblasting to ensure that the wheel is entirely free of debris.
Then the wheel is dipped in a chemical solution to remove old layers of paint. Once the paint is removed, the wheel needs extra cleaning and drying to get ready for powder coating.

Coating
Powder coating is applied by using a compressed air gun. The material is forced through the nozzle and acquires a positive charge. The wheel is grounded to attract positive particles.

Curing
Once powder coating is applied, it needs heat processing for the particles to fuse and adhere to the surface. The wheel goes into a curing oven, then it requires some time to cool down.
Ideally, each of the abovementioned steps doesn't take more than 40 minutes. Accordingly, the total time required to apply a powder coating to a wheel is about 2 hours. Powder coating all 4 wheels for a client's car won't take more than a day, even when working on one wheel at a time.

Factors Affecting The Application Time
The coating process may not always go as smoothly as described above. Factors affecting powder coating car wheels cost and time are:

Condition of the Wheel
The cleaning time depends on the condition of the wheel. Some wheels may require extensive sandblasting and paint removal. Others may be ready for coating after simple power washing.

Type Of Material
Different materials may take different time to cure. The curing time may also depend on the thickness of the metal. However, the difference in time is usually insignificant and doesn't exceed +/- 10 minutes.

Curing Equipment
The curing time also depends on the equipment used for the process. For example, convection and infrared ovens take more time to cure than laser curing methods. Again, the time difference is hardly substantial for wheels.

Powder Coating Service
The main factor affecting delivery time is availability. Powder coating is popular, and some companies may require several days to complete the job due to high demand. Choosing the right service and making an appointment in advance can ensure timely completion.

Contact Us
At GLW Engineering, we offer high-quality powder coating services for wheels. We also offer consultations on the best approach to powder coating care and using the best wheel cleaner for powder-coated wheels. For more information about our services, please call 01945 464637.
Image source: Pixabay