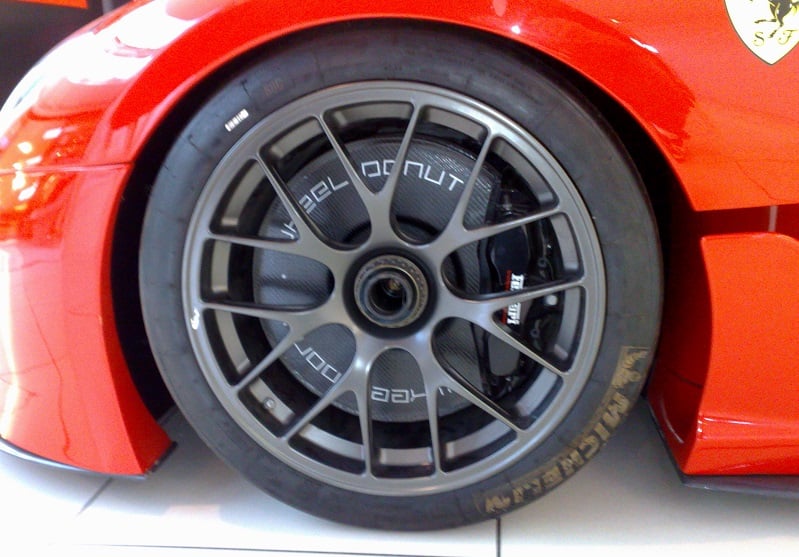 This article is for any car owner who may be considering getting his or her alloy car wheels powder coated. Our recommendation is, yes, powder coating is a worthwhile investment, which will improve the durability of your alloys, protecting them from scratches and helping them look better for longer.
Powder coating involves applying a coating of powder to the wheel trim, which is then cured under high temperatures until it forms a tough, uniform coating. The powder can be transparent or coloured by a variety of pigments – and works much better and longer than a simple paint job. The cost of getting your alloy wheels professionally powder coated is worth it when measured against the expense of continually having to repair scratches and restore the wheel's polish.

4 Benefits Of Powder Coating Your Alloy Wheels:
1) Powder coating enables your alloy wheels to match the colour of your car, giving the vehicle a smarter appearance.
2) Powder coating will help increase the longevity and performance of your alloy wheels by protecting them from dents and scratches. This is, of course, provided that you get your powder coating done in a reputable outlet by qualified and properly trained technicians. A poor powder coating finish can be as bad for alloy wheels as not getting them refurbished at all.
3) Powder coating is a great way to refurbish and smarten up alloy wheels which you've had for a while. It gives them a new lease of life and makes them appear as good as new.
4) Powder coating takes place in a sealed 'oven' and is better for the environment than spray painting. Not only is the powder safely contained during application, but – unlike many paints – powder coatings do not release harmful VOCs (volatile organic compounds) while drying.

Powder coating Or Paint?
Powder coating is fully customisable, as is traditional painting. So you can keep the benefits of a traditional painting coat and simply avoid the environmental and health hazards. But the main difference is the strength and durability of a powder coat, which will preserve your wheels and keep them looking good for many years without the need for reapplication.
To find out more about our powder coating services, please call 01945 464637, or click here to request a quote online.