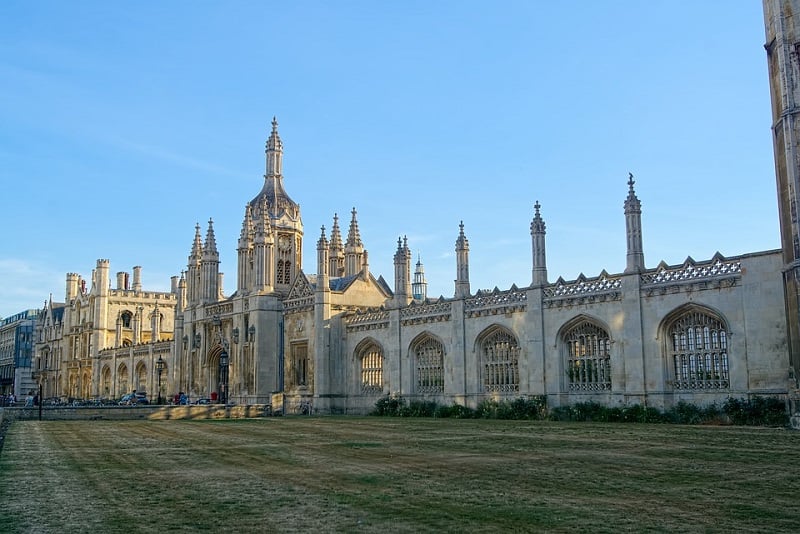 At GLW Engineering we believe in good quality. That's why we take our CE rating so seriously, and why we continually invest in new equipment and innovations. However, sometimes there is nothing as good as a timeless staircase, and our recent project for Cambridge University reinforces the importance of finding harmony between appearance, practicality, and reliability.
With metal staircases quality, manufacture, and the finish of the steel is paramount. This staircase uses reinforced steel and careful alignment to direct the force into the foundations, and the quality of the metal achieves this without being obtuse.

Standing Up To The Elements
Many companies opt for aluminium stairs and railings due to the anti-corrosive properties of the metal. However, the softness of aluminium reduces the lifespan of the installation. Steel that is finished with zinc coating has high corrosion protection, and offers excellent durability. This staircase is likely to outlast the building, and has been constructed so that it can easily be installed elsewhere.

Precision Cutting
Weaknesses cause fatigue fractures and metallurgic stress, which can undermine the structural integrity of an installation. Plasma cutting allows for pinpoint accuracy and quality results.

Discuss A Project
If you require staircases, balconies, or other installations that demand a combination of accuracy and high-quality metals, get in touch.