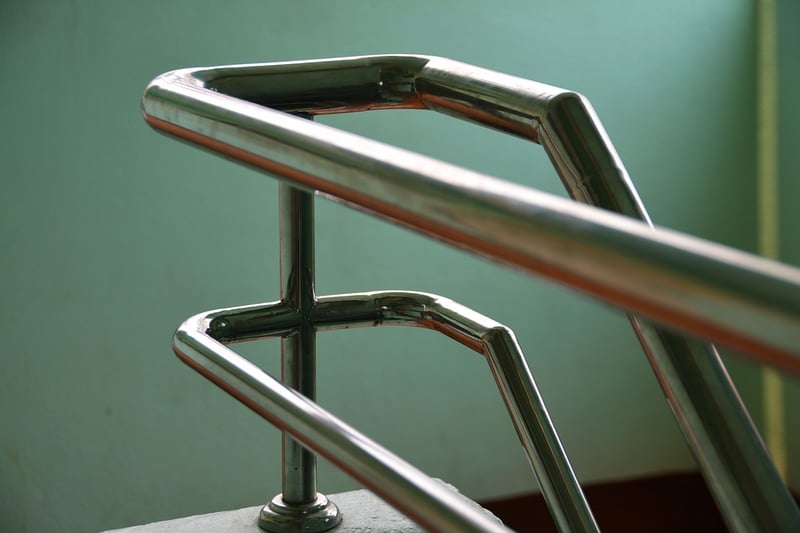 Whether you need guardrails and handrails for the stairs of a commercial office development, or for a new mezzanine floor in factory or warehouse, there is a raft of specifications required by UK Building Regulations to ensure your handrails and railings meet required legislation for safety and building compliance.

It Helps To Know The Basics
Using CAD, our in-house design team have been known to produce the most detailed working drawings from the vaguest instructions. It does, however, help speed things along when clients have an idea what regulations have to be followed when designing their project.
From Ground Level Or Floor
Any platform, walkway or landing higher than .5m must have a guardrail. On a stairway, the top handrail has to be 1000mm above the walkway. Should a middle or lower guardrail be included, it should be 600mm above the walkway or stairs. The handrail on stairs and landings should be continuous, should begin 300mm before the first riser on stairs and extend the top riser by 300mm. At the end of the run the railing can sweep toward the wall, or sweep to join the lower rail. They should also contrast with the background colour of where they are to be fitted.
Fixing Handrails To Walls
If handrails are to be fixed to a solid wall on a stairway, they should be fixed 50 to 75mm off the wall. They can be circular or oval, should have a diameter of between 32mm and 50mm and have a non-slip finish. The rails can be manufactured from a variety of materials and can be constructed of solid or tubular steel.
Where children younger than five years are likely to use stairways or balconies in any building, all areas of the guarding must be constructed to prevent any globe of 100mm diameter passing through. Disabled access ramps and stairs of more than 1000mm wide should have safety handrails fitted on both sides, if the width is less than 1000mm a single banister will suffice.
Standard Safety Design Or Bespoke Architecture?
We have a large range of standard railings and handrail designs which comply with all BS numbers for safety, strength and structural requirements. Highly cost-effective, the range is ideal for guarding and handrails that need to be installed in outside situations, and factory and warehouse locations such as new mezzanine levels.
If, however, you are looking for guardrails and handrails that complement the internal area of a new flagship office block, we can work with you to produce bespoke CAD assisted 3D drawings for your perusal. All our barriers, balustrades and railings exceed all BS and EU standards for strength and quality, are constructed in compliance with Construction Product Regulations (CPR), and are CE marked. For greater details of how we can be of service, please call our office today to discuss your requirements with one of our engineering design team.