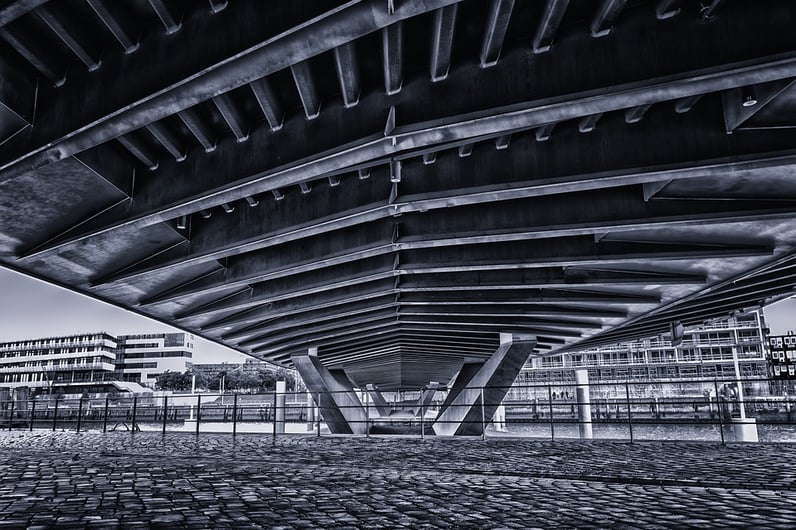 When it comes to hiring structural steelwork contractors, you can't afford to take a gamble with quality. Hiring a professional contractor can make all the difference between a durable and reliable structure. With professional services, you just can't go wrong.
Unfortunately, many businesses don't take sufficient caution when looking for structural steelwork contractors. They tend to go for the first contractor that they come across on their search, either in the papers or on the net, or for the cheapest quote. And that's where they go wrong. You should never compromise on quality. The reliability of the steel framework and protective coatings can make all the difference for the safety of everyone involved in the construction process.
So hiring a professional contractor should be your first priority when outsourcing steelwork. You should opt for one of the structural steelwork contractors who not only focus on efficiency, safety and quality, but also move industry standards forward.
But that's just one of the few advantages of hiring a professional contractor. The contractor who scores highest on the safety, quality and reliability counters is the one best suited for your project.
Safety
With an innovative culture of safety, professional contractors like GLW put together a team that not only understands the importance of on the job knowledge and also the value of professional accreditations. The foundations of a professional structural steelwork service is their engineering safety regime, which forms the basis of their industry reputation. This is a factor that's hard to find in cheap and inexperienced contractors.
A safety conscious contractor will pay special attention to full protection systems so that you get better and safer project outcomes. Check with your contractor to verify their health and safety policy, their quality guarantees and the qualifications of their engineers.
Quality
Having a number of relevant industry certifications can vouch for the quality of not only the material but also the services provided. If the structural steelwork contractors in your area have certifications from credible and recognised associations, such as BSI or CHAS (Construction Health & Safety Assessment Scheme) you'll be at an advantage. With their expert abilities and years of experience, the contractors are sure to provide the best services you can pay for.
With a high standard contractor, you won't have to worry about low quality materials; a problem that's common when dealing with cheap and inexperienced contractors. In order to save some money, you might end up compromising a crucial component of the building.
Reliability
When you have an agreed delivery timetable, the best structural steelwork contractors are going to keep it. Reliability goes a long way in this business and unless you can trust a contractor, doing business with them can be difficult. Professional contractors are going to work day and night to meet the set deadlines.
Professional Structural Steel Services From GLW Engineering
You get to enjoy all of these benefits when you hire GLW Engineering for your structural steel work. We are one of the longest established structural steelwork contractors in the Cambridgeshire/ East Anglia area, with 25 years continual trading experience. If premium, fully compliant structural steel services are what you are looking for, then get in touch with one of our customer service team today.
After years of serving clients from all industries, we have put together an expert fabrication team that are not only expert in their field but are also trained to meet the highest British, EU and international engineering standards. We strive to offer you all the safety, quality and reliability you'd expect from a professional contractor. For more details, please download our free e-book: How To Ensure Quality, Compliance & Lead Times When Working With Steel Fabrication Companies. You can also contact us by phone on 01945 464 637.