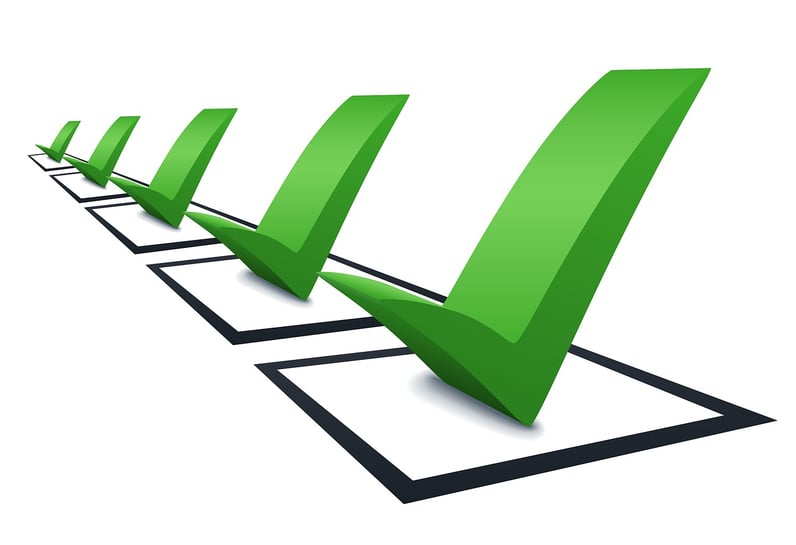 When managing a construction or civil engineering project it is common to outsource structural and architectural steel components to a specialist fabrication company. For many project managers this is a sore point, because steel fabrications are notorious for throwing off project timetables and forcing products to run over budget. Quality is also sometimes an issue as well, especially with architectural components such as balustrades, staircase railings and cycle shelters.
There are a number of reasons for this difficulty. Some are the result of technological choices, such as how components are zinc treated before use. Some result from confusion over engineering standards compliance, and others result from issues in communication and planning.
The following is a quick six point checklist you can use to minimise the risk of delay and ensure the highest quality standards when ordering steel fabrications. All these topics are explained in greater depth in our free e-book, which can be downloaded through the link at the end of this article.
1) Plan Ahead
The more time you have available before your delivery deadline, the greater options you will have to secure the right quality at the right price. The longer you leave it before outsourcing your fabrication, the more restricted your options will be. You may find you have to pay a premium to achieve the same delivery, or compromise on quality. From an engineer's perspective, it is more difficult and more expensive to source the materials and manpower we need when faced with a last-minute order. There is no choice but to reflect this in the quote. For the best deal, plan ahead as far as possible.
2) Choose A Local Company
There are some great fabrication companies based all over the country, but we recommend choosing a local business for your fabrication work. This makes it easier to arrange face-to-face meetings and keep the project on track. It also gives you the opportunity to meet the engineers in person and have a look at the fabrication company's facilities. It also cuts down on delivery times, which could cause delays, especially if the business needs to outsource some aspects of their work – such as hot dip galvanisation.
3) In-House fabrication & Treatment Facilities
The more a business can do in-house, the cheaper your costs will be and the less risk you will have of delay. The reason is that if the business has to outsource parts of the fabrication process to another company, this will immediately increase your costs.
It also opens up the project to delays, as your direct contractor has no control over delays in the sub-contractor business, such as staff holidays, sickness or supplier issues. Most fabrication companies do the actual steelwork themselves, but it is common to outsource treatments and coatings. Chat with the company about what you need and see what, if any, of the work has to be outsourced. If third parties are involved, find out who they are (if possible) and where they are located.
4) Consider Alternatives To Hot-Dip Galvanisation
Hot dip galvanisation is the industry-standard way of coating steel components with zinc for corrosion and weather resistance. However, it isn't always the best method. Firstly it is expensive because it involves bulky equipment and specialist knowledge. This is the reason most fabrication companies outsource hot zinc galvanisation. Secondly, it can affect the quality of your steel by warping it slightly under the high temperatures involved.
Hot zinc spray coating is a viable alternative to galvanisation that requires less kit and less space. It is therefore cheaper and more practical for fabrication companies to do it in-house, thus saving the customer money. This is the approach we take a GLW engineering.
5) Coatings & Finishing
As well as the standard zinc coating, consider what other powder coatings and treatments your component may need. These needs will vary depending on where your component is located. An outside balustrade, for instance, will experience a higher risk of corrosion than an internal stair rail. Shop around for a fabrication company that offers a range of anticorrosion coatings and weigh up the benefits in term of cost and returns. Some treatments can extend the effective life of a fabrication by 10 to 20 years or more.
6) Accreditations/Compliance
All structural steel components are required to meet the engineering standards set out in the Construction Products Regulation, which entered UK law in 2013. Architectural components, however, are not covered, so some fabrication companies apply CPR standards to architectural fabrications, while others don't. To remove any question marks over quality when ordering architectural fabrications, choose a company, such as GLW, that universally applies CPR standards to all their work.
Everything You Need To Know About Outsourcing Stainless Steel Fabrications
All these topics and more are covered in greater detail in our free guide; How To Ensure Quality, Compliance & Lead Time When Hiring Steel Fabrication Companies. You can download a copy for free by clicking here. To speak with one of our engineers about your project requirements, please don't hesitate to get in touch by phone or email. We look forward to hearing from you.