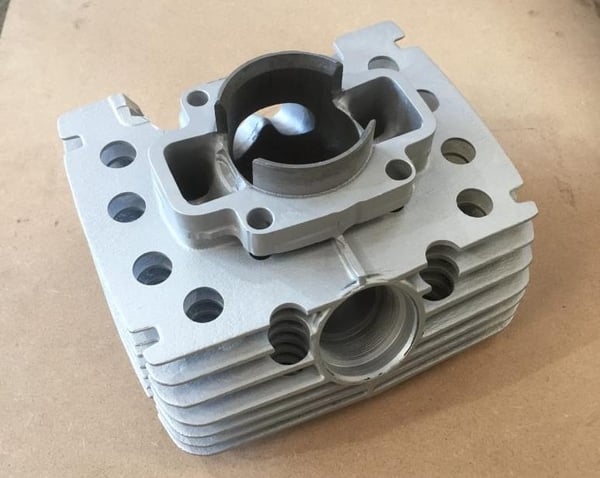 Soda blasting is a modern technique of removing paint and contaminants from any surface, even very fragile substrates. Soda crystals get in touch with the surface and cause it to break apart. It gently peels away the first coating using air and energy that breaks the soda residue apart. The soda blasting machine can be precision controlled for extremely fine results. Soda blasting is considered very safe for people and the environment. It can scratch away any surface coating and unlike some alternatives, comes with no risk of damaging the underlying surface.
What Are The Most Common Surfaces Soda Blasting Can Work On?
There is a huge list of surfaces that can be treated with soda blasting. The most common ones include:
Steel
Carbon fibre
Stainless steel
Aluminium
Fiberglass
Brick
GRP
How Much Does It Cost?
The total price of soda blasting depends on the properties of the treated surface. To make sure you get the best rates for this work, you can get a test patch on the desired surface. Some surfaces require more work than others. For example, an item can have more than one layer of paint that needs to be removed. When you get a quote, the price should not change.
Can Surfaces Cleaned With Soda Blasting Get Rust?
Most metals require immediate coating after blasting or they can rust. With soda blasting, however, rust isn't a problem and metal surfaces don't need additional coating. Even better, it can prevent rust from appearing on the treated surface.
The Difference Between Soda Blasting And Sand Blasting
Unlike sand blasting, which uses particle abrasion to clean the surface, soda blasting uses soda crystals and kinetic energy to break off the surface. A professional has full control over the process and can reduce pressure or increase water usage. It makes the cleaning safe and efficient.
Soda particles stop destroying the coating when they reach the original item. Unlike paint stripping methods, it can't damage the steel, fiberglass, aluminium or any other material that is underneath the first coating. Other techniques can cause pitting, which never happens with soda blasting.
The soda used in this process is formulated specifically for this process. This eco-friendly material is water soluble and non-toxic. Nowadays, soda blasting is one of the safest cleaning processes. We offer a cost effective soda blasting surface for all compatible substrates, whether as a standalone service or as a preliminary to repainting or other coatings. For prices and more information, call our team today on 01945 464 637.