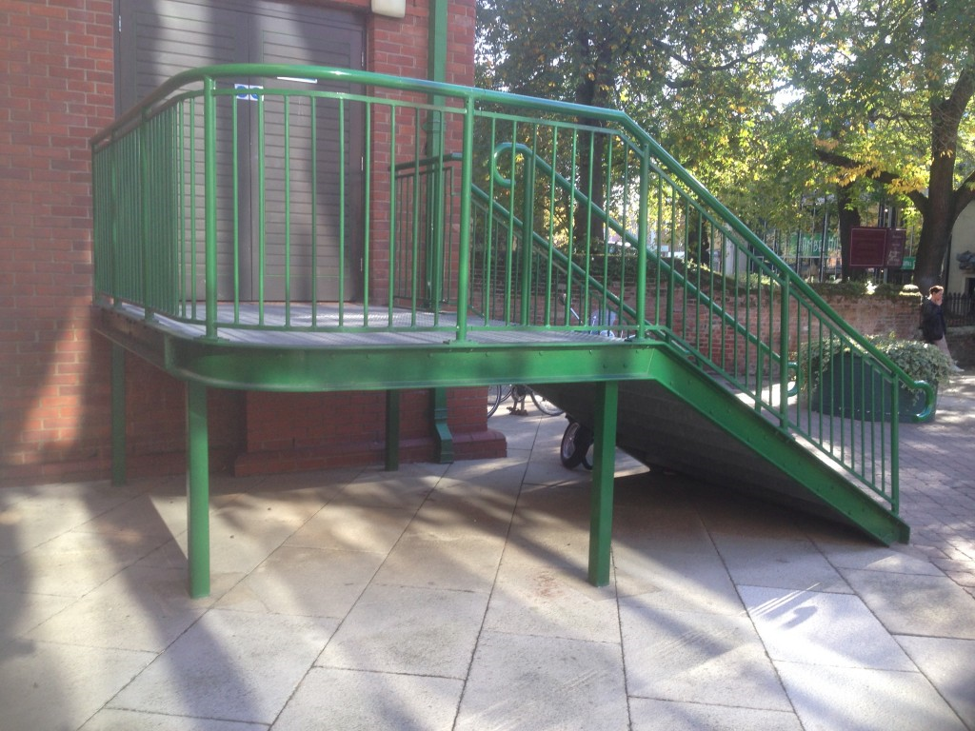 Since 2010, any staircase built or maintained in the United Kingdom has been governed by an extensive, stringent set of legally-binding safety and quality control regulations. These regulations control the height, length, safety features, materials, and joinery used in every new and renovated staircase in Britain as well as their surroundings. Here are the main safety regulations that we apply to every staircase we design.

Approved Document K - Protection From Falling, Collision, & Impact
Approved Document K, issued by HM Gov and revised in 2013, details the construction criteria and mandatory safety features that should be attached to staircases, open drops, and staircase risers. Document K contains the precise measurements, clearances, and ratios to ensure a safe staircase build and guidance on how best to mitigate the risks of trips, falls, and injuries resulting from uneven surfaces or unprotected drops. It also governs the suitable uses of materials and coatings that are used in safe stair and guardrail construction, and the installation of disability-friendly staircase alternatives such as ramps.

Access To & Use Of Buildings: Approved Document M
This government-issued guide to the law regulates where, when, and how entrances, doorways, and exits should be installed on residential, public, and commercial buildings. Contained within Approved Document M are the rules as to how this guidance applies to enclosed and exterior staircases.

BS 6399-1
The British Standard Building Code (or BS classification) governs the maximum dead load that can be imposed on a suspended floor by weight and material. It is important to consider this variable when designing new staircases. Staircase designs that overload their surroundings can end up warping or collapsing.

BS 5950-1
This BS code governs the safe and appropriate use of all types of structural steelwork in architectural and interior design. It also contains vital information as to the strength and load-bearing capabilities of different types of steelwork. The code is used when planning steel staircases, barriers, and guardrails as well as supporting pillars.

Similarly, BS 1090-1 and BS 10025-1 are used to determine manufacturing standards and quality control criteria for all hot-rolled steel products. These codes ensure that all the base steel construction used in our staircases is up to scratch.

BS EN 10210-1
Code BS EN 10210-1 guides welders and inspectors through how each hot-finished, hollow form metal component ought to be welded, installed, tested for faults, and checked for deficiencies as they age. BS 10219-1 is the cold form variant for hollow metal structures.

About Us
At GLW Engineering, we understand that adhering to this strict set of criteria is paramount when planning, building, or renovating a staircase. All of our staircases are checked against a long list of material, part, and construction regulations to ensure that every quality piece we produce complies with building standards.
Discuss your project requirements in person today by calling 01945 464637.