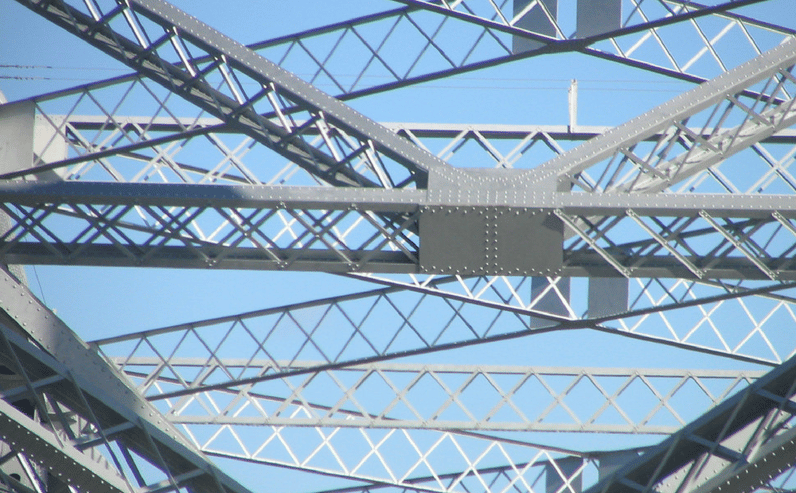 At GLW we place a great emphasis on high quality structural steel fabrication – but what does the much used term 'high quality' mean in practice. Part of our quality assurance is in our adherence to the National Structural Steel Specifications. In this article we explain what the specs are and how our fabrications meet all the legal requirements.
Recently, the British Constructional Steelwork Association (BCSA) published the sixth edition of the National Structural Steelwork Specification (NSSS). The National Structural Steelwork Specification specifies what materials and products should be used in structural steel and how erection and fabrication should be performed to ensure the completed structure meets the assumptions of the designer and the needs of the client. The following are some of the important requirements specified by the law.
Information To Be Provided By The Steelwork Contractor
The NSSS requires the steelwork contractor to create an 'erection method statement', to be supplemented by detailed technical drawings. Additionally, the contractor needs to provide:
Connection calculations
Fabrication drawings
General arrangement drawings
On completion, the contractor has to provide copies of fabrication drawings and general arrangement, either electronically or as paper copy.
Product Standards
Generally, all products should be built according to one of the reference standards in BS EN 1090-2. The product standards specified by NSSS for material dimensions, tolerances and properties include:
BS EN 10219-1 for cold formed hollow sections
BS EN 10210-1 for hot finished hollow sections
BS EN 10025-2 for rolled sections
A six or seven digit alpha-numeric code specifies the strength and toughness of material properties for products based on these standards. An example of one such code is S480J1H.
Let's take a look at how the code is interpreted:
S |480 |J1 |H
S= denotes the component is used for structural steel
480= the yield strength (N/mm²)
J1 = J indicates a roughness rating of 27J at a given temperature. 'J1' indicates this toughness applies at -10°C. 'J2' would indicate a temperature of -20°C, 'J0' as 0°C etc.
H = indicates a hollow steel component. For non-hollow sections this will not be present, giving a six digit code.
For steel components, the steel grade will be specified by the designer, which is typically S355. The sub-grade of the components will also be specified by the designer. Regulation SCI ED007 provides guidance on the selection of sub-grade for structural steelwork. Also, Guidance Note 3.01 gives further general guidance on steel product standards.
General Workmanship
For cutting and drilling, most structural steelwork contractor's use numerically controlled machines. The accuracy of fabrication with these machines is very high. So, the tolerances specified in the National Structural Steelwork Specification and BS EN 1090-2 can easily be achieved by a competent operator. However, there are some general workmanship specifications to consider; including the requirement to mark all fabricated items with a unique identification code. The purpose of this is to ensure the traceability of testing and inspection documents.
Welding
The National Structural Steelwork Specification gives the followings specifications for steel welding:
Welding must be performed according to a weld procedure specification based on a weld procedure test. This should be carried out according to the reference standards
Welding should only be carried out by welders qualified to work in accordance with the reference standards
The steelwork contractor should manage welding based on the quality requirements set out in BS EN / ISO 3834-3
Quality Assurance
The National Structural Steelwork Specification requires that the steelwork contractor have a certified factory production control (FPC) and a quality management system in place. The structure can only be CE marked after the fulfilment of these requirements. The BS EN / ISO 9000 series describe the quality systems while requirements for quality management systems are given by BS EN ISO 9001.
Find Out More About Structural Steel Fabrication
More information about engineering standards can be found in our free eBook: How To Ensure Quality, Compliance & Lead Times When Hiring Steel fabrication Companies. Sections deal with CE mark standards, managing subcontractors, negotiating realistic completion times, budget setting and more. Download a copy today by clicking here. To chat with one of our engineers about a fabrication project, please call 01945 464 637, or send an email to info@glwengineering.co.uk.