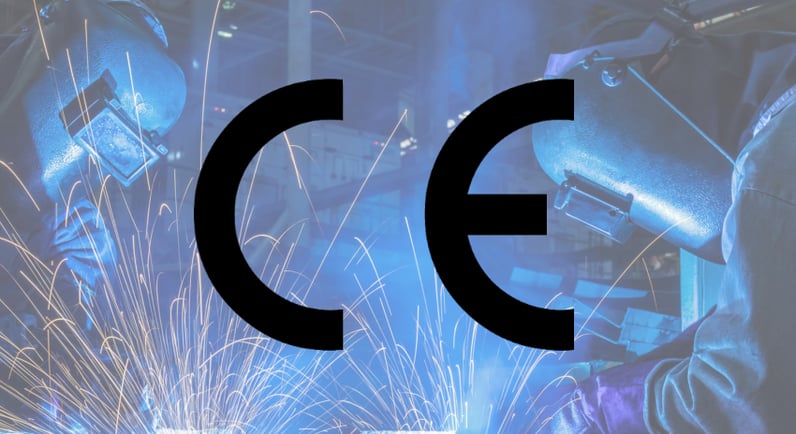 The CE Mark is recognised as a symbol of quality manufacturing across the European Union. By purchasing steel fabrications from a CE certified supplier, you can be assured of the highest standards of reliability and structural integrity. CE marks themselves are found on products ranging from toothbrushes and injection pens to toys and car hubcaps. There is no universal set of standards which apply to CE marked products – this would be impossible. Its presence indicates that the product complies with the relevant EU regulations governing the industry in question.
Principles of CE Certification
These standards can be summarised as guaranteeing:
Environmental sustainability
Safe, high-quality, sustainable construction materials
Quality engineering standards
High standards of health and safety - i.e. the product does not pose a health or injury risk when used according to its instructions and purpose
Suitability for its intended purpose
With these principles in mind, what does it actually mean when you see a CE mark on a structural steel component?
Harmonised Standards
A CE mark means that a steel component meets a set of EU approved harmonised standards suitable for its use. In the UK, this means that a steel component will meet one of six British standards, depending on its category. These are:
BS EN 10025-01: Open sections (e.g. standard I, H or channel sections) and construction plates.
BS EN 10210-1: Hot finished hollow sections.
BS EN 10219-1: Cold form welded hollow sections.
BS EN 15048-1: Non-preloaded bolting assemblies.
BS EN 14399-1: Structural bolts used for preloading.
BS EN 1090-1: All fabricated structural steel.
Are All British Steel Fabrication Companies CE Certified?
In July 2013, the new Construction Products Regulation (CPR) decreed that all construction products made in the UK have to comply with either a European Technical Assessment or a harmonised European standard. The British standards listed above are all examples of harmonised standards. Fabricated structural steel work wasn't initially covered by the regulation, only becoming mandatory the following year, in 2014.
All structural steel components should therefore have a CE mark – or else they are illegal! However, the CPR provisions for fabricated steel excluded architectural steel components. Architectural fabrication is a broad category that includes balustrades, railings, benches, cycle racks, bus shelters etc. Therefore, not all steel fabrication companies will apply CPR standards to all their work. Some only do this for their structural fabrications, with no CE mark for their architectural work. Companies that only engage in architectural work may not need to CE mark any of their products.
At GLW Engineering, we are one of a number of companies that go beyond compliance by CE marking all our steel fabrications, whether they are structural or architectural. This yields added value for the end user. It guarantees that all fabrications meet the strictest quality and environmental standards, and ensures your components are compliant should the CPR be changed to include architectural fabrications. A CE Mark Certification gives you a safer, more durable product that gives a longer lasting result when used on a construction project.
Compliance, Delivery & Value
To get the best value when outsourcing your fabricated steel components, it pays to seek out a CE Certified Steel Fabricator. To help you make the right choice, take a look at our free e-book: How To Ensure Quality, Compliance & Lead Time When Hiring Steel Fabrication Companies. The guide is full of useful information about both structural and architectural steel fabrications – and can be downloaded by clicking here.