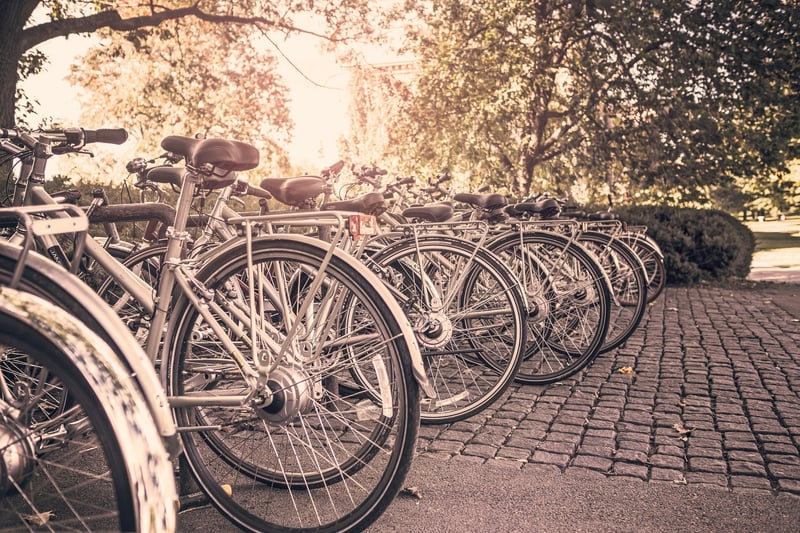 The COVID-19 lockdown has seen dramatic changes in public behaviour and restricted daily routines. Great uncertainty remains over when life will return to normal. In response, all businesses are having to consider not just changed working patterns but also infrastructural changes to support their employees.


The Importance of Cycling
During the crisis, with public transport discouraged, many have chosen to get to work by cycling. Cycling has also expanded massively as a leisure activity. Indeed, some cycle shops have seen bicycle sales during the lockdown period exceed numbers for the whole of the previous year. This new-found enthusiasm for the bicycle seems unlikely to wane any time soon. The government is now urging the beginnings of a return to workplaces. However, public transport is known to be a hotspot for disease transmission. Meanwhile, private cars face problems of congestion and parking, and charges apply to drive in London.

It seems clear then that the bicycle is set to be a popular recourse for commuters in the coming months and even years. With that in mind, companies will need to look seriously at parking facilities for their employees' bicycles. Many businesses already have bike parks and will be looking to extend these. Those who do not will need to look at ingenious designs to meet storage needs and siting difficulties.
Cycle Storage Questions
There are several factors to be considered when planning cycle storage, namely:

1) Security
Cyclists will want to lock their bicycles securely while at work. Ideally, cycle racks should be contained in an enclosed space, accessible only by employees. The rack must be designed so that the bicycle frame and both wheels can be secured.

2) Ease of Use
There should be sufficient space for each bike to be parked and removed without interfering with other bikes. Bicycles, like their users, come in all shapes and sizes.

3) Lighting
The parking space needs to be well-lit to discourage vandalism and theft – and to ensure user safety in the winter months.

4) Space and Location
The cycle park should not be located too far from the office. Available spaces may, of course, be irregular. In this case, custom designs will be needed to work with restricted resources.

5) Weather Protection
Cyclists will welcome protection from the elements for themselves and their bicycle. A fully enclosed space is perfect, but where this is not possible, an overhead covering is still valuable.

Bespoke Steel Bicycle Parks From GLW Engineering
At GLW Engineering, we offer bespoke metal fabrication solutions for diverse needs. Our cycle racks and shelters are compliant with Construction Product Regulations (CPR) standards and are CE marked. Your bicycle park or shelter can be based on your own drawings, or our CAD team can draw up designs based on your site requirements. We supply shelters in a variety of finishes and colours and can fit promptly where required. Please click here for examples of our cycle parking solutions.

Image source: Pixabay