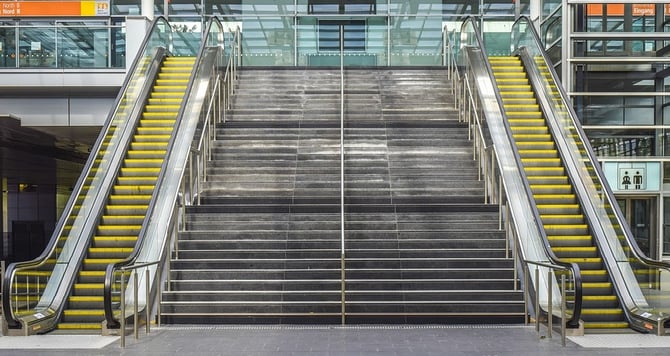 Regardless of whether stainless steel is for commercial or domestic use, in decorative or structural elements, the surface finish is a critical component.
A grained, or brushed, finish is achieved by creating parallel lines of rough 'grains' on a stainless steel surface, in one direction only. The grain makes the surface less susceptible to scratching and other visible signs of wear and tear than other types of surface finish.
It can also increase slip resistance on metal walkways.
Architectural Applications
Grained finish stainless steel offers a high strength-to-weight ratio and can be fashioned into lightweight, yet safe, products for architectural, building and construction applications.
The grained finish improves impact resistance and minimises scratches, so is suitable for decorative fabrications in which the original appearance of the metal needs to be maintained, with little or no upkeep.
Examples include balustrades, curtain walls, handrails, roofing and street furniture.

High Footfall Applications
The impact-resistant, durable nature of grain-finished stainless steel makes it suitable for use in high-footfall areas, such as airports, hotels, and motorway service stations.
The visible grain, or polishing lines, reduce the risk of scratching, so products such as lift wall panels, escalator parts and other similar items maintain their appearance.

Chemical & Food Processing Applications
Grained finish stainless steel is never used in chemical or food processing applications where it comes into direct contact with the product itself. This is because the pitted surface finish provides a haven for micro-organisms, dirt, debris and other contaminants.
However, the grained finish is widely used on protective panels surrounding chemical and food processing machinery and in brewery and restaurant applications, including refrigerator doors and backsplashes.
Should You Opt For A Grained Finish?
Grained finish stainless steel is a cost-effective solution for applications requiring strength, durability and aesthetic appeal.
To discuss your project requirements, please send us a message today.
Image source: Pixabay