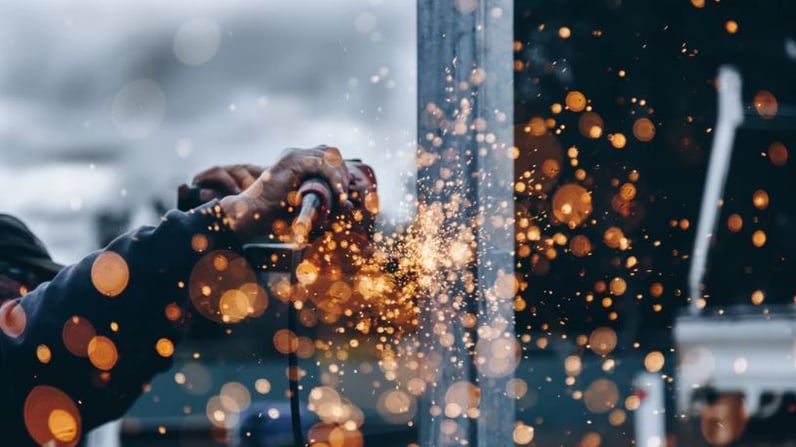 When you're looking for outsourced structural metal fabricators, it's important to determine whether they are the best fit for your project or not beforehand. Unless you want to end up with a project that lacks quality and reliability, you must find the right fabricator with the right blend of experience, service guarantees and suitability. Ideally, they have to be trustworthy and ready to communicate with you at each step of the project.
Referring to the following checklist can help you choose the right fabricator and avoid issues during your project:
1) Does The Fabricator Have The Relevant Experience?
Whatever the paper qualifications of the fabrication company and its engineers, there is no substitute for relevant experience. This can only be achieved through years of hard work and dedication, so look for a company with a consistent record in business over several years. You should also ensure that your chosen structural metal fabricator has worked on the type of commercial project you want to hire them for. Steel fabrication is a very wide field, so experience in one area does not necessarily transfer into another.
2) Is The Business CPR Compliant?
All structural steel fabrication companies have to comply with the set of quality and safety standards defined by the Construction Products Regulation (CPR). This ensures uniformity of standards and reliability throughout the EU. The outward sign of compliance to the CPR is the CE quality mark, which should appear on all structural steel components. Although not all fabrication projects require compliance (e.g. architectural steel and some heritage projects), they are mandatory for structural steel jobs over a certain size.
3) Do They Provide A Reliable Delivery Service?
A quality end result is crucial to your decision-making process, but it is also vital for your partner to have the capacity to deliver within a short lead time. On average, structural steelwork has a lead time of 7 to 12 weeks, but this is subject to change depending on the company and the nature of the work. Be sure to discuss your delivery schedule in detail beforehand, so expectations are understood. Factors such as preplanning and understanding CE Mark approval will help cut lead times and avoid delays. Physical location also plays a role here. It will be easier for a local company to deliver your components, especially if they are large structural beams, than it would to ship them from the other side of the country. Distance also plays a role in determining cost.
4) What Fabrication Capabilities Do They Possess?
Before hiring, make sure the business understands all your requirements, including delivery schedules, the required metal finishing and so on. You should be clear about what aspects of the project they have the capacity to deliver in-house, which of them they are unable to carry out, and those they plan to outsource. If the business is local enough, visit their premises to determine their design, material, production and finishing capabilities. Large businesses with a lot of overheads may need to charge more for their services, while small businesses may offer a lower price but then have to outsource crucial elements – such as galvanisation. Weigh up the pros and cons of each option. In general, the more a company does in-house, the greater the level of control and accountability you have over the process.
5) Does The Business Have A Positive Working Record?
An established steel fabrication company should be able to provide you with samples, references and testimonials from previous jobs. It is always a good idea to allow the contractor to demonstrate their advertised abilities before you sign into a contract. If you're satisfied with the feedback received from their previous work, it is a good indication that they will perform well for you. A good customer feedback record will speed up your decision making process.
Quality Services From GLW Engineering: Structural Metal Fabricators
At GLW Engineering, we offer a range of services to help our clients along with the whole process of structural steel fabrication. With strong project management and engineering skills, our team is trained to meet the highest standards. We work hard to offer you the safety and reliability you desire for projects of every size.
For more information, please download a free copy of our eBook: How To Ensure Quality, Compliance & Lead Times When Working With Steel Fabrication Companies, by clicking here. Or you can contact us directly by phone on 01945 464 637.