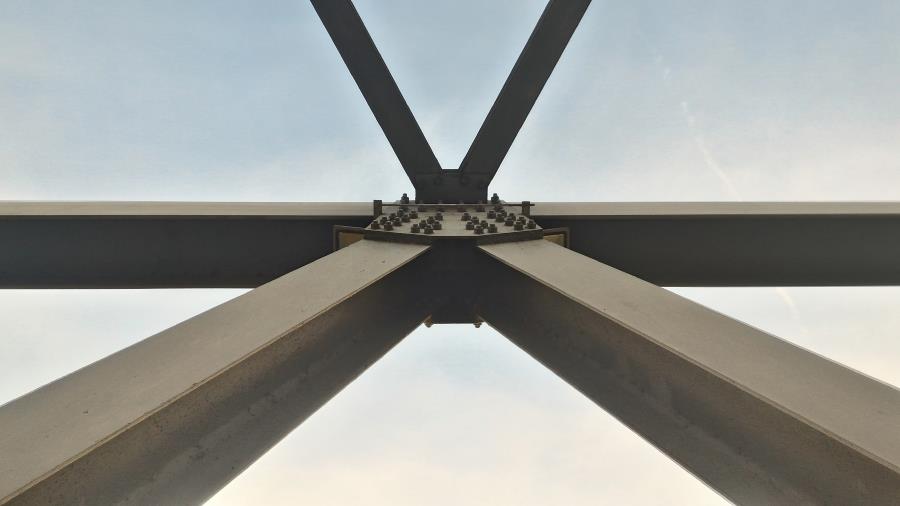 Steel fabrication works are evident in almost every commercial and residential property in Peterborough. If you are looking for ornamental or functional fabrication services for a construction or civil engineering project in the local area, here is more information.
If you are working in or around Peterborough and you are looking for steel fabrication services and products, you may feel spoilt for choice. But steel fabrication for customers is not a one-off thing for a company like GLW Engineering. You see, we want to create lasting value. We want to create high quality work which will in turn reflect positively on you in the eyes of your present and future customers. That is why we leave no stone unturned to bring you the best, the most excellent service.
At GLW engineering, we say that steel fabrication is a precise science, that there is no room for error and that only the very best in the field should be doing this. So we know what our customers look for when they are hiring a steel fabrication company. Experience is crucial. In our workshops, we cherish experience because we know no amount of training can be equivalent to hands-on training that a steel worker gets on-site. Because of the sensitivity of any steel construction or fabrication project, you want to hire the best. That is what you get if you are in Peterborough.
Everything Starts As An Idea
The idea is the seed of your project. That is why the idea should be nurtured before it can be planted. That is what we do. We want you to sit us down and tell us, "Look, I have an idea, I have a budget, a timescale and a set of requirements." We will pick it from there, and bring our fabrication experts aboard. We will see whether your idea needs any enhancement, and then the designers will draw you a plan. You will be happy to see your idea taking shape on paper or computer. We involve you with every step, so that by the time we get to the actual work, you very well know what kind of end product to expect.
After Design Comes The Fabrication
In Peterborough, a wide base of clientele want steel balustrades, galvanised staircases, steel gates, fences, end plates and railings to name but just a few of the items that people email us for. Now, what we have learned from our customers is that most of the time, they look for a provider who can provide everything that they need, from ornamental to functional fabrication.
At GLW engineering, no fabrication project is too small to be ignored and no project is too big to be handled. No matter where a customer is in the UK, they want to be sure they can get high quality fabrication services.
The Installation
The design, fabrication and finishing processes will take place in our own workshop. After fabrication, we will transport everything to the site, where the installation will take place.
Except for a few touches here and there, the fabricated product that we deliver to your doorstep will very much be the finished product.
Different clients in Peterborough have different needs, so we prefer to work with their timelines. It does not matter when you would like the fabricated steel installed, even at night if the local building regulations allow. We do all the site work at the client's most convenient time.
After Sales Service
After the steel fabrication project for your residential or commercial property in Peterborough is over, we remain your partners. You can call us with any question or if there is need for repair or follow up services. For high-quality architectural and structural steelwork in Peterborough, look no further than GLW Engineering. You can call us with any questions on. We have also written an e-book to help you choose the right steel fabrication partner. Download a free copy of How To Ensure Quality, Compliance & Lead Times When Hiring Steel Fabrication Companies by clicking here.